What I'm writing: Meet a holistic-minded grazing researcher and a vlogging veterinarian
I hope this first day of August finds you well. We've got a whole new month ahead of us brimming with possibility and I, for one, plan to make the best of it! In addition to my regular posts which will appear on this newly initiated blog, I've decided to offer you a monthly recap of what I'm working on which I'll be calling, "What I'm Writing." At the end of each month, I'll offer up links to some of my latest published stories and a general update on some of my latest projects. I hope you read and enjoy them!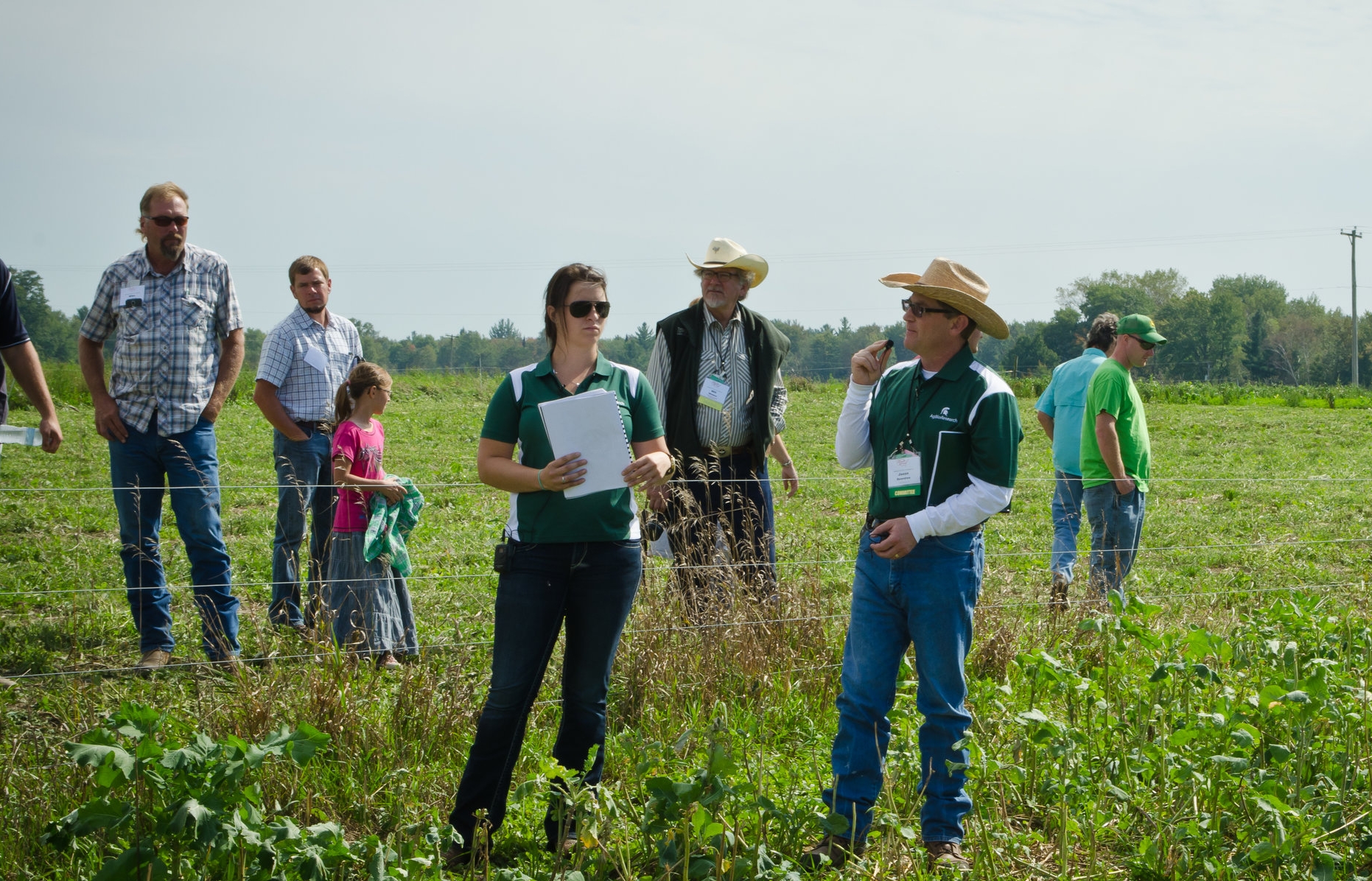 Grazing researcher's holistic approach
First up is my latest write-up for Gallagher Fencing's In Practice blog, featuring an interview I did back in April with Dr. Jason Rowntree, an associate professor of animal science at Michigan State University in East Lansing. Rowntree stands out as someone blazing new trails in the extension field through his blend of applied research and holistic thinking. Check out my story to learn more about the life of a grazing researcher!
Vlogging expands veterinarian's business
My second story published in July was a long time in the works. I interviewed Canadian beef cattle vet, Dr. Cody Creelman, back in October of 2016. My story on the popular "Cow Vet," finally published this past month in BEEFVet. The write-up discussed Creelman's use of social media and more specifically, vlogging, as a means to share his story and promote what he does to a larger audience. What resulted was an article that shares an interesting side of the veterinary business that many of us outsiders don't get to hear about. I know I for one learned a few things from our chat - many tips and ideas that are also applicable outside a veterinary business. I plan to give a few of them a try in my own businesses going forward. Check out the article in BEEFVet and then follow Creelman on his YouTube Channel, Twitter (VetPracticeVAHS), and Facebook page to keep up with his veterinary adventures.
other writing projects
In addition to the two published articles listed, I finished up some other writing projects for clients in July including:
An educational content piece on common horse injuries caused by fencing and tips to prevent them featuring Dr. Bob Coleman of University of Kentucky
A new article for my monthly column for Hay & Forage Grower (more on this next month, expect this story out later in August). In the meantime, you can check out my past HFG articles here.
A second educational content piece, this time on strategies to keep livestock cool in hot weather. I talked with Dr. Ron Gill, an extension livestock specialist and stockmanship expert from Texas A&M University, for this article.
Lastly, I wrote a beer story on keys to a planning a successful craft beer week. I'm still seeking a publication for this piece.
This may all sound like a lot of writing to some of you, but the reality is I spend far more time on other activities like sending story pitches, emailing potential interviewees and clients, writing interview questions, conducting interviews, and just general admin and bookkeeping stuff for my business than I do on the actual writing process. Once the story comes together, the writing usually happens rather quickly. It's the pre-work you have to put in that takes time. But I don't mind, that's the part where you get to connect with new, interesting people!
On that note, I still have time and availability to take on other writing and content projects. So, please contact me if you've got a need. Whether it's web copy, educational content, popular press articles, handbooks, or something else, I can probably help. Learn more about my services and then hit me up here if you're interested in getting something going. Cheers!